Via Transportation's Knowledge-Driven Culture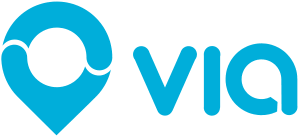 About Via Transportation
Via is a transportation network company and real-time ride sharing company. Unlike other ride sharing options, Via Transportation places a lot of focus on their drivers, valuing them by offering hourly wages instead of the per-trip model.
Why Via realized they needed a better knowledge management setup
A start up with multiple customer support contact centers, Via was unable to keep support agents and drivers working part-time hours during expected peak times on the same page. Via Transportation realized their knowledge base was holding them back from success because there was no place, other than Slack, to get quick answers to questions.
How Via implemented a knowledge-driven culture
Knowing they needed a knowledge solution to support team communication and onboard drivers quickly and confidently, Via Transportation invested in learning & development and knowledge solution. Adoption rates were low at first until COVID-19 forced them to make critical changes to their business. A targeted Guru strategy helped them navigate a huge pivot (developed a new line of global para-transit business) with a global remote workforce and increase adoption of Guru. Knowledge alerts prompted employees to stay on top of daily updates. Employees jumped into their shifts with confidence after reviewing go-to Guru cards that centralized changing information. Guru made the transition easier and seamless during a time where things felt chaotic.
Learning and Development Associate Principal at Via Transportation, Jonathan Hofmann:
Guru became essential throughout our para-transit launch. We had to collect knowledge quickly because we were training people all over the world. When COVID-19 was starting, there was so much information we had to get out to our agents i.e. this service is currently suspended, this is what we're doing for drivers, this is what we're doing for riders to keep them safe. Guru made that transition a lot easier and less chaotic because we were able to get the information from the parties we needed internally and get that to our agents quickly in one place to reference.