Transcoding: Review flagged and failed video files
Every video and subtitle file that you upload either through the console or directly to your S3 bucket will be checked by our probe. The probe checks if the file matches our VOD source specifications.
The probe will give you 3 different statuses:
Ready: All files comply with the specifications and you can start the transcoding process

Flagged: One or multiple files don't match the specifications. You can either start the transcoding process without those files or replace them.

Failed: The video file or the audio track doesn't match our specifications. You can start the transcoding after fixing the video and/or audio file
How to review the file
If the probe flagged your file or it even failed you can click on "Review" next to the probe status.

The media source overview shows you which file needs your attention.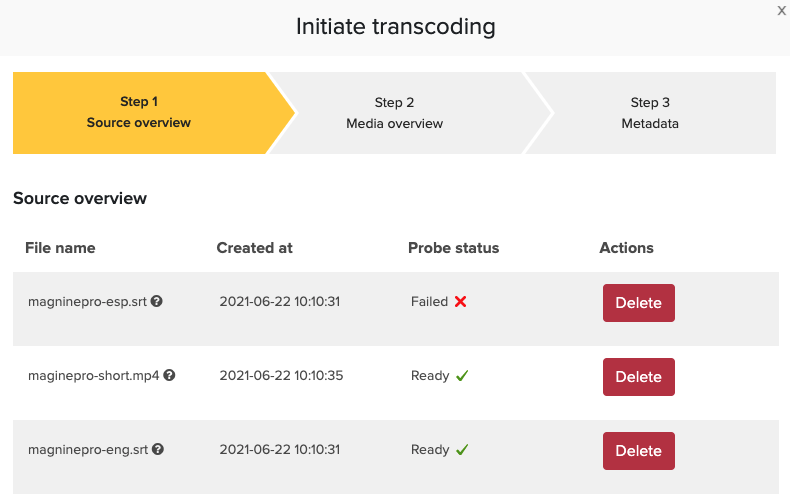 Move on to Media overview to understand what part of your file is incorrect.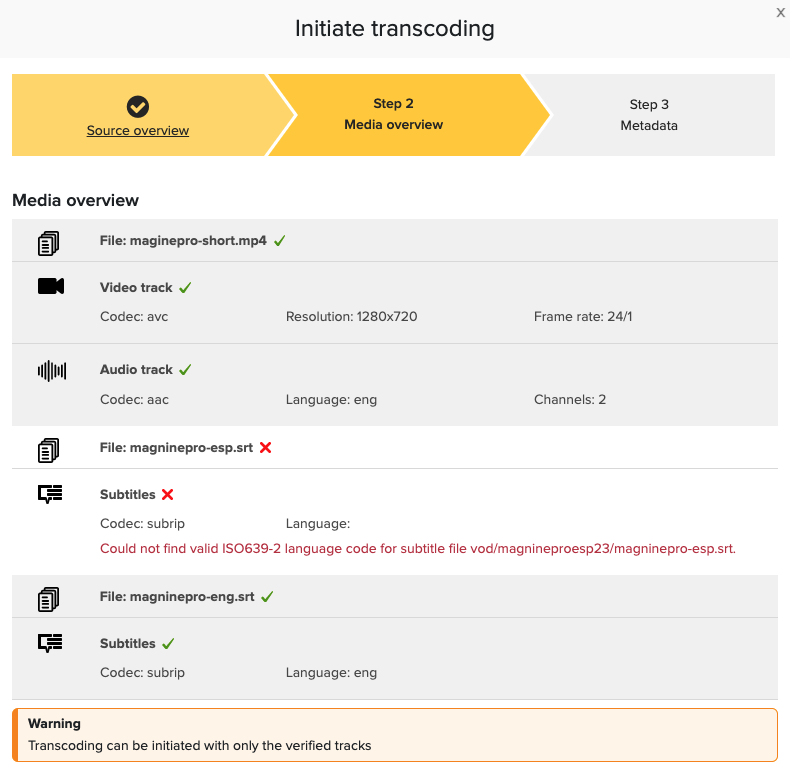 Here is a list of common errors and how to fix them.
Note: If you transcode a video file without subtitle files and you want to add them later you will need to re-transcode the subtitle files together with the video file.