User settings page for web
The web application has a settings page where the user gets the basic account information.
the contact email address

purchased subscriptions and day passes

last used payment method
The customer can also change the account settings. The consumer can change the following settings:
Update the contact email

Activate or deactivate the parental control

Clear the device list

Buy or cancel an offer purchased on the website
In this section, you can configure which information is shown to your users on their settings page. A user has to be logged in to see the settings page.
User settings page in the web
When a user logs into the website they will see more information and can do more changes than in the mobile applications.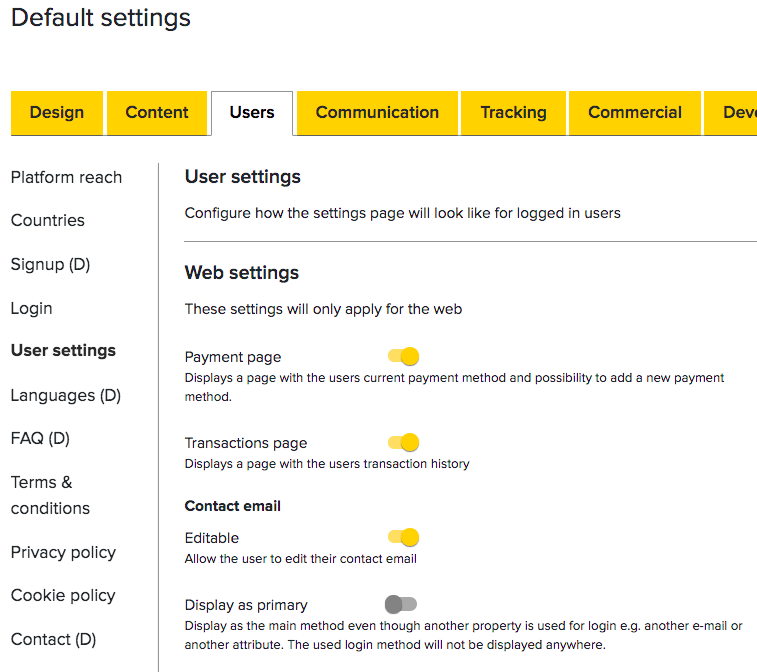 The contact email is used to send email notifications like reset password, pin code and newsletters if the user has agreed on receiving them. The contact email can differ from the login method, therefore, we advise that you don't display the contact email as the primary method.