Promotion block
With promotion blocks, you can present your content in a prominent way. The difference to regular collections is that this promotion block isn't tied to any video asset. Instead, you can connect it to
a view,

a collection,

an offer or

an external website.
Like the featured collection the promotion collection uses a 16:9 image and is fully customizable in regards to
Image

Call to action button text and position

Additional information atop the image

Positioning, colour, font and font size of the additional information
Use case: View
Promotion block is giving you more flexibility. You can e.g. add new pages without the need to add them to the menu. This is very handy if you already have 5 menu items on your mobile devices. You can create a second start page and dedicate it to a specific genre or raise awareness to a specific topic or seasonal videos.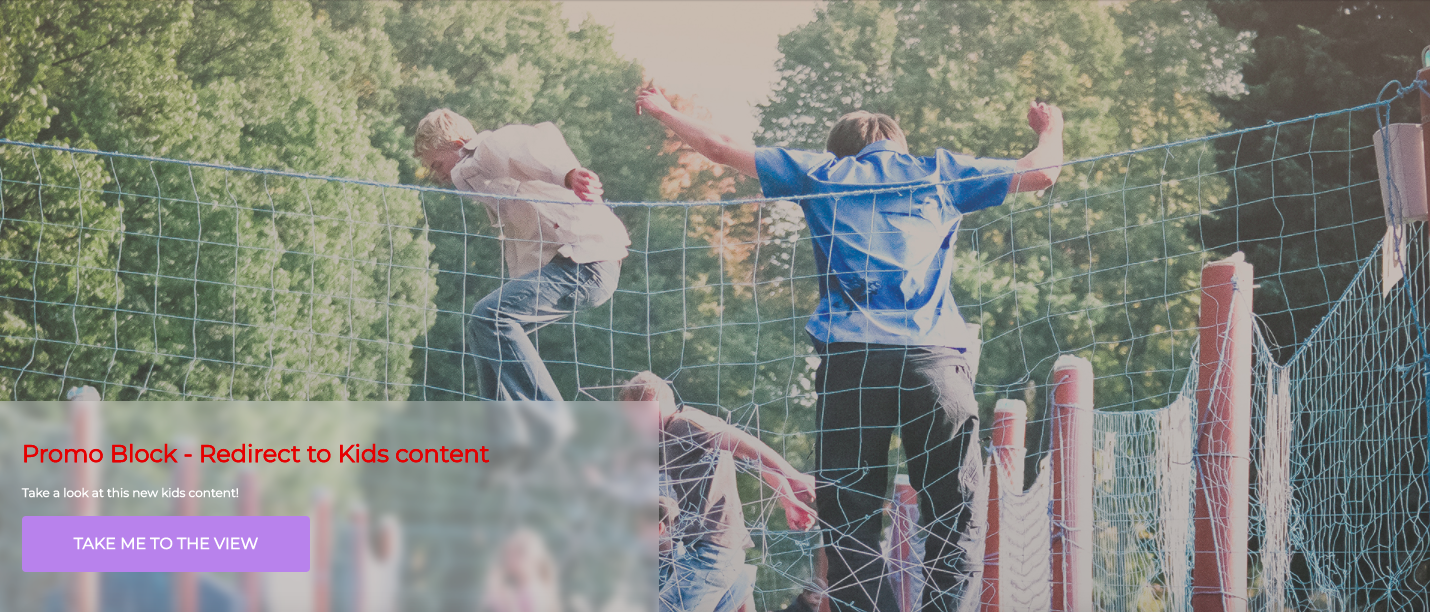 Use case: collection
Similar to the redirect to a view you can also raise more awareness for a specific collection with a 16.9 image. Celebrate the work of a director or actress. The promotion block makes it easy to highlight special content and change it on regular basis.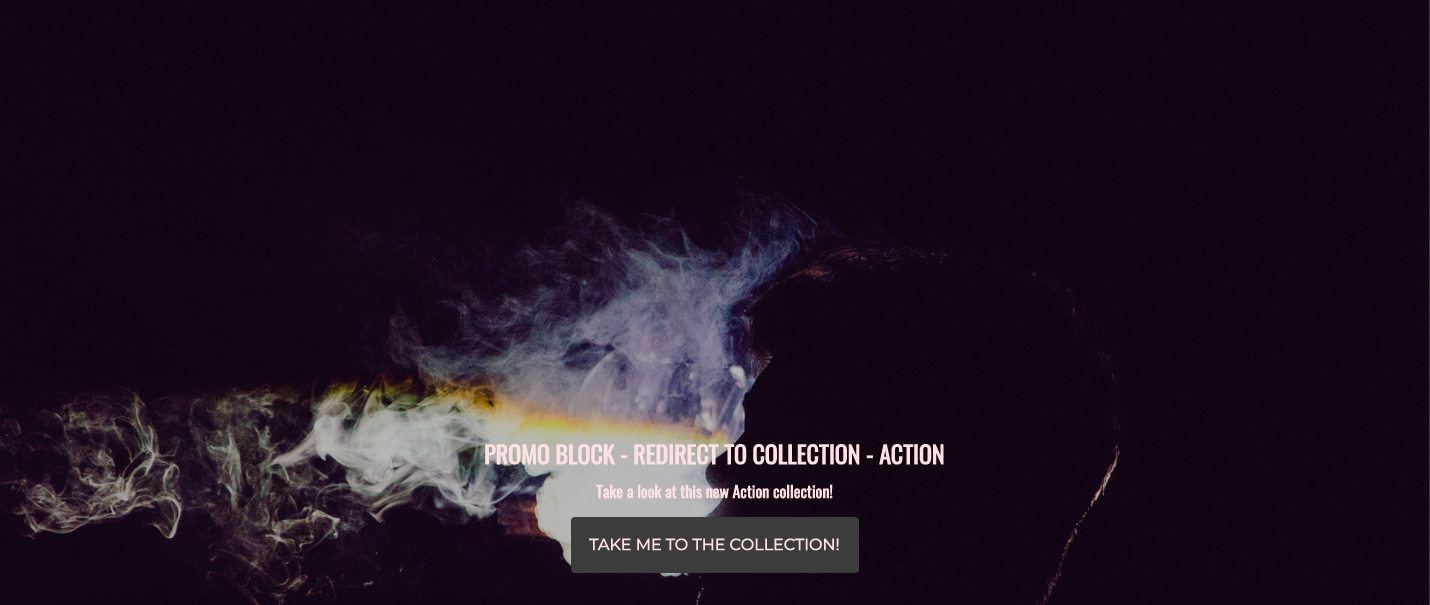 Use case: offer
You can also promote your web offers. This works best with offers that are available in all countries you are serving or supplementary offers like day passes. For example, you host a film festival in your service or offer live events that are not included in the regular subscription price.
Promotion blocks connected to an offer won't show on mobile devices as Apple and Google have strict rules regarding purchases outside their own stores. At the moment it's not possible to link to an In-app offer.

Use case: URL
Besides promoting content in your service you can also direct your customers to an external website with e.g. background information or merchandise.
Because of the nature of TV devices, It is not possible to add a promo block with URL on Apple TV or Android TV. The collection will be automatically filtered out.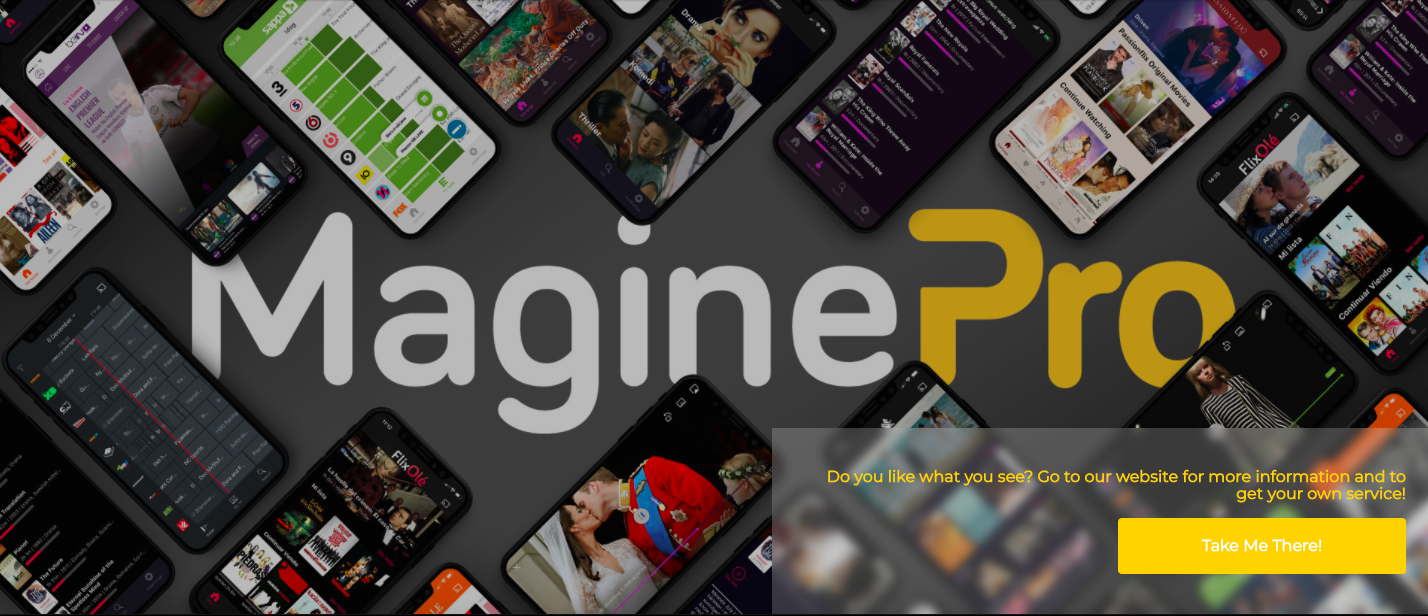 If you want to use a promotion collection learn more about how to set it up here.